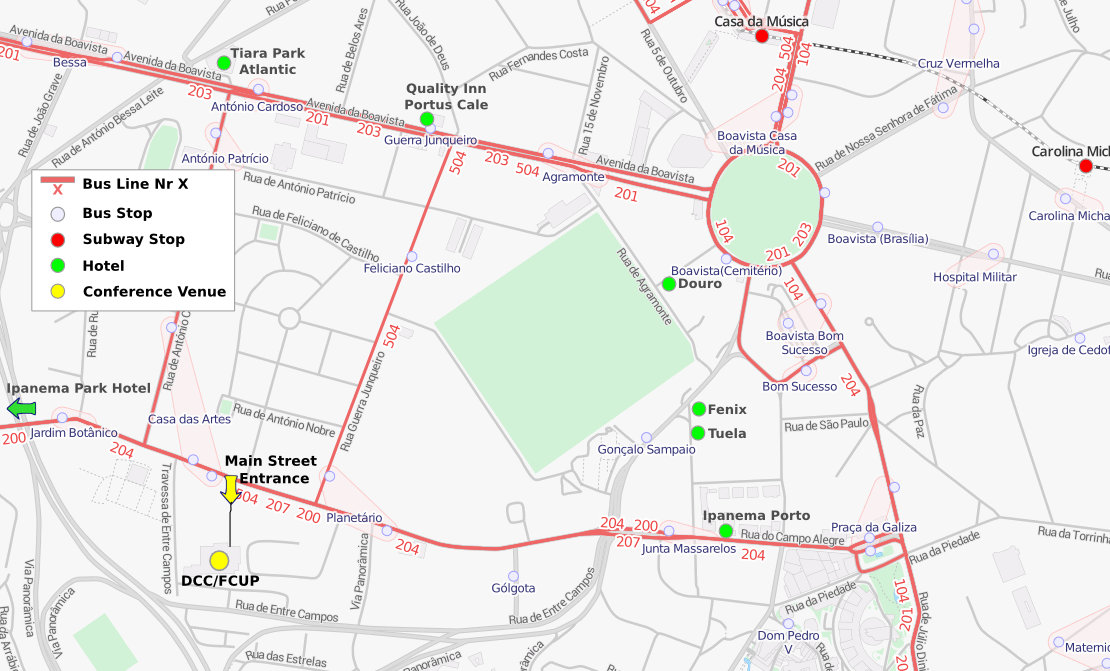 RECPAD 2019 will be held in "Faculdade de Ciências da Universidade do Porto" (FCUP) – Porto, Portugal. The exact geographic location can be found on the side map. Porto has won several awards for best European destination and is the largest city in the North of Portugal. Porto is a city with dozens of centuries of History and most emblematic monuments (D. Luís I Bridge, Clérigos Tower, Porto Cathedral, Music House, São Bento Station, etc). Find more about Porto.
How to reach FCUP/DCC:
From the airport:
The closest airport to the conference is the Porto Airport (OPO) also known as Sá Carneiro. It is about 15 Km from FCUP.
By car:
FCUP is close to a VCI road exit, Campo Alegre and Boavista.